Applications
FEY sealing solutions are currently in service in various industrial applications. The unique functionality of FEY Sealing Rings makes it an excellent choice when operating conditions exceed the capabilities of standard lip seals. Fey sealing solutions can be engineered into most existing applications with nominal modifications.
Look to FEY Sealing Rings when your application has:
High Temperatures
Low Friction Requirements
High Level of Contaminates
High Operating Speeds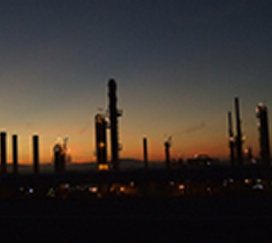 The high temperatures and contaminated working environment of metal mills have made FEY Rings a successful seal choice. FEY Sealing Rings are found in Continuous Casters and Rolling Equipment.

FEY has developed specialized sealing solutions to manage the demands of sealing exhaust gases. Current applications include sealing turbochargers, exhaust manifold joints and EGR joints.

FEY Rings have been designed into many applications on transportation equipment including planes, trains and automobiles. Rail journal bearing seals and control valve seals are examples of FEY Sealing Solutions meeting transportation application needs.

The constant spray of coolant and the high speeds of rotating machinery make the FEY Sealing Solution the ideal choice for sealing machine tool applications. FEY rings are used in many components of machine tools such as spindles, centers and jack screws.

FEY has been developing sealing solutions focusing on the needs of the chemical processing industry. FEY recently patented an effect method of sealing pipe flange joints. FEY rings are also used to seal various types of pumps.

FEY products are predominately found throughout industries where bearings are used. These applications include gear reducers, motors, pumps and similar equipment. FEY has also developed product for sealing and retaining of bearings and bearing components.

FEY solutions focus on applications where the extreme level of contaminants challenges conventional seals. Solutions include use in gear boxes, drives, and hydraulic cylinder components. Special FEY retaining rings are available where high thrust-loading challenge the abilities of standard retaining rings.

FEY engineering receives requests on a continuous basis to design sealing solutions for applications where increased seal life or improved performance is the final goal. Regardless of which industrial application you have, FEY will work with you to develop the optimum solution.