Internal Combustion Engines
In 1960 FEY developed the FK5-HFL sealing ring designed to handle the demands of sealing exhaust gases in internal combustion engines. Sealing exhaust gases require the sealing solution to deal with,
Very High Operating Temperatures
High Axial and Radial Movement
Misalignment
High Pressure
Over the years the sealing requirements of internal combustion engines have evolved. The current features of FK5-HFL Sealing Rings reflect these changes and FEY's design experience.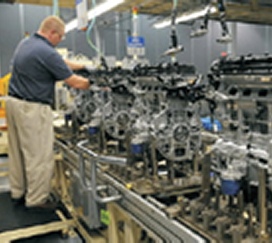 Engine Applications
There are many applications where successful sealing solutions are in operation. These include,
Exhaust Manifold Joints
EGR Joints
EGR Flaps
Axial Compensators
Turbochargers
Air control Valves