FK5 / FK5-HFL Single and Double Wound Sealing Rings
​Single and double wound rings are manufactured from special materials and use special processes. FK 5 and FK 5-HFL rings are used when applications require extreme temperature and corrosion resistant properties. Single and double wound laminar sealing rings are used for both rotating and static applications.
FK5 Sealing Rings
FK 5 sealing rings are designed to handle applications where high temperature and corrosion resistance is required. This makes an excellent sealing solution for primary metals operations. For many years major manufacturers of continuous casting lines have been using double wound Fey Laminar Sealing rings to seal their bearings.
FK5 – HFL Sealing Rings
FEY created their FK 5-HFL laminar sealing ring series to handle the demands of applications where gases need to be sealed under pressure and extremely high temperatures. Features of this series come from years of design experience.
Typical Applications
Slide Valves
Axial Compensators
Exhaust gas pipes
Exhaust gas recirculating systems
Exhaust gas recirculating flaps
Turbochargers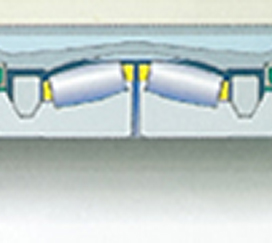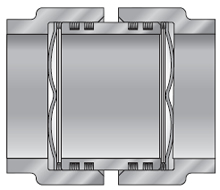 Run and Installation Tests
Run and installation tests, under operating conditions, must be performed in each case before standard production of our laminar rings can begin to determine whether the desired effects can be achieved.
New Application
If you are interested in having Fey rings specifically designed for your application, please fill out and submit our questionnaire.
Current Application
If you have questions about using our product in your application, please contact us and we will be happy to assist you.